Grundfos Sanitary Pumps
For every conceivable pump application in food processing and manufacturing, the full-line Grundfos range gives you better peace of mind and optimal compatibility.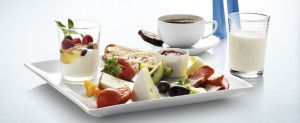 Dairy
Full of life and goodness, milk is synonymous with good health and nutrition. Hygienic pump design and gentle handling keep your fresh mil and dairy products just the way you want them.
Confectionery and chocolate
A taste of the good life starts with stable temperature control, precise solids handling and process control. Grundfos pumps are robust for reability and easily cleaned for consistent quality.
Processed foods
When you make something for every taste and need, we have a pump to keep the process moving. Extremely viscous mixtures, crystallines and corrosive or abrasive media, there's nothing we can't handle gently.
150 years of service
Grundfos is the world's largest pump manufacturer with pump ranges covering every and of the industrial spectrum. The food industry is no exception. We are certainly no stangers to food production; our expertise and heritage in this quality-driven industry go back 150 years through our Hilge subsidiary.
Quality products need quality pumps
Our pump are installed in food processing plants, confectionery and chocolate factories and dairies around the world. Grundfos pumps are ideal for this kind of work because they are designed specifically to maintain product integrity and consistency, as well as to be CIP and SIP compatible. And then there's peace of mind : Grundfos pumps are synonymous with reability and are backed by a global network complete with service parthners in more than 50 countries. With Grundfos pumps you really can ensure that your product lives up to your standards-batch after batch.

PT. Andalan Inti Rekatama  –  GRUNDFOS  Authorized Dealer   – Service Partner