Pressure Booster : Grundfos Hydro MPC

Grundfos has developed the perfect brains for use with CR-based Hydro booster systems. The Multi Pump Control ( MPC ) maintains its outstanding user friendliness right from the initial installation through to everyday operation.
The large display is easy to navigate, regardless of whether you are using the installation wizard or carrying out day – to – day monitoring. The Ethernet connection option even brings the Hydro MPC interface to your own computer so that matter where you are, you will always be in control.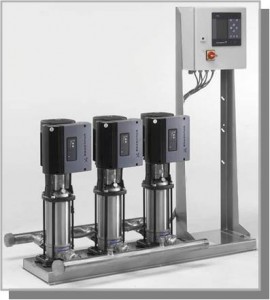 The Hydro MPC can control up to six pumps connected in parallel, adjusting the speed of each pump to optimize performance at all times.
The Hydro MPC also gives you access to remote data communication, operation statistics, and mauch more.
Features and benefits
– Constant pressure
– Simple installation
– Low-energy
– Wide range
Optional:
– External communication, Control 2000
Applications
Hydro 2000 are suitable for pressure boosting in
– Water supply systems
– Irrigation systems
– Water treatment systems
– Fire fighting systems
– Industrial plants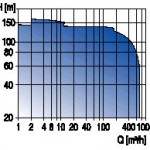 Technical Data
– Flow Q: max. 720 m3/h
– Head, H: max. 160 m
– Liquid temp.: 0oC to +70oC
PT. Andalan Inti Rekatama  –  GRUNDFOS  Authorized Dealer   – Service Partner  – Grundfos Booster Hydro MPC